Features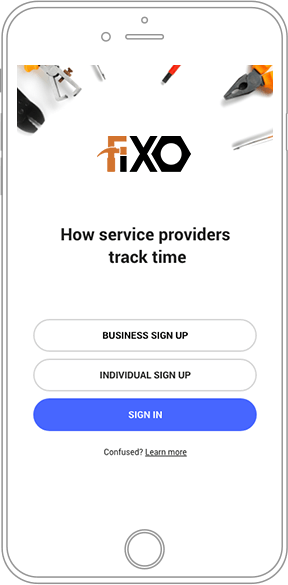 Time Tracking / Job Management
Technicians and freelancers enter time spent on a Job.
Add notes, pictures, videos.
Change Job Status accordingly.
Accrue multiple time entries for one Job, with a snapshot view of total time spent on a given Job.
Schedule and Dispatch Jobs / Projects / Tasks
Easily input new jobs from the web portal or mobile app.
Assign a new job to a technician or freelancer in your group.
Push notifications to technicians' mobile app with pertinent Job information.
Edit Job information or re-assign to a different technician.
Push notifications for any edits made.
Direct access to google maps for easy location mapping.
Direct access to contact phone to call or text with any updates.
Auto Populate Customer information after a Customer has been entered once.
Set Priority Levels.
Set preferred deadline date / time for the Job.
Dashboard
Easily see all Jobs basic information.
Easily filter and sort Job's in Dashboard View by: alphabet, date entered, deadline date, technician, status, etc.
Technician Time Tracking / Management
Reconcile total time billed for a Job vs. total time technicians log as spent on a Job.
Reconcile total logged time per technician per day.
Reconcile total logged time per technician per week.
Time = Money. Is all your Time getting billed?
Dispatchers and Technicians
Add and remove dispatchers and technicians.
A quick glance